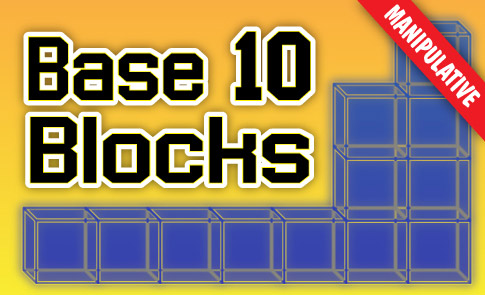 An interactive set of base 10 blocks that students can manipulate to help solve problems.
Directions:
Click the +/- tab to the upper right hand corner to open your menu. In the menu select 10-100 to place that amount of base 10 blocks on the stage. Click and drag the base 10 blocks to move them around the screen or delete them by dropping the block on the trash can.
This game uses Flash which may not work on your device. Please check us out on a desktop or laptop computer to play our collection of Free Educational Games!

My device plays Flash!