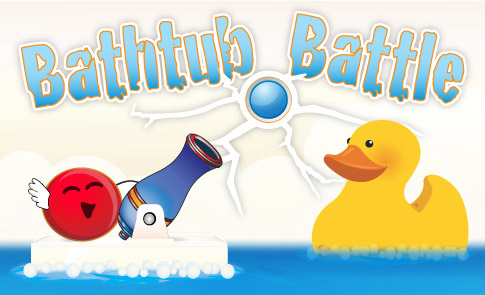 Bath time will never be the same! Control your Jelly as you battle your opponent while answering more or less questions, size comparisons or probability questions. One Player against the Computer and a 1 on 1 versus match with your friends!
Directions:
Move the arrow up and down with your mouse.

The further your mouse if from your jelly the more power will be in the shot.

Watch the wind and wind direction. The harder the wind blows the more it affects the distance your j-Ball will fly.

Some j-Balls have different effects. Use them to your advantage.

You can move once per turn if you are not seasick or frozen. Check the toolbar at the top during the start of each turn for more information including details about your last shot's angle and power.
This game uses Flash which may not work on your device. Please check us out on a desktop or laptop computer to play our collection of Free Educational Games!

My device plays Flash!