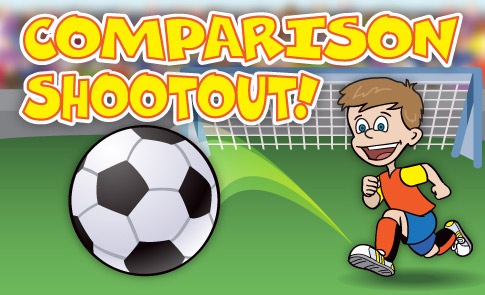 Kick the ball in the correct portion of the goal to score. 3 levels ranging from comparing whole numbers, comparing fractions up to eighths and comparing fractions up to hundredths.
Directions:
Click, hold and drag the arrow to target your shot. Release the mouse button to kick the ball. Shots fired in the portion of the goal that correctly completes he expression scores a goal.
This game uses Flash which may not work on your device. Please check us out on a desktop or laptop computer to play our collection of Free Educational Games!

My device plays Flash!