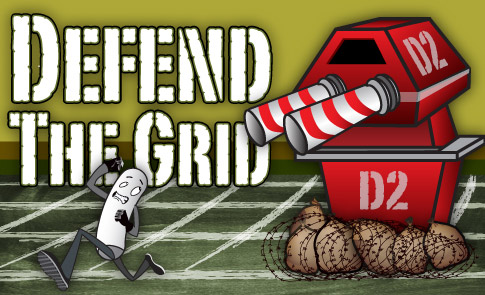 Challenge your knowledge of coordinate grids with this tower defense style game.
Directions:
Click on the tower to build. After the tower is built click again to open the grid system. Place your tower on the field by specifying the coordinates. Multiple types of towers and monsters. Click the tower to upgrade when available.

Keep an eye on your money and build a strategic path to keep the monsters from reaching the other side.
This game uses Flash which may not work on your device. Please check us out on a desktop or laptop computer to play our collection of Free Educational Games!

My device plays Flash!