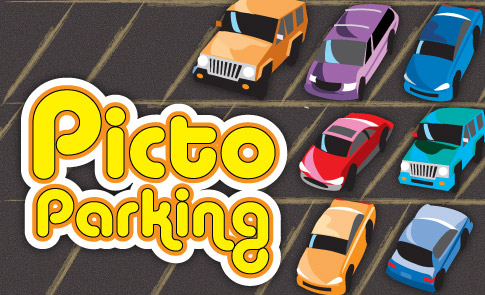 Park your way to the top! Test your pictograph skills while parking different vehicles. Be fast and accurate, your "tips" depend on it!
Directions:
1. Control the vehicles with the arrow keys.
UP ARROW - GAS
DOWN ARROW - BRAKE/REVERSE
LEFT ARROW - TURN LEFT
RIGHT ARROW - TURN RIGHT
SHIFT - EXIT VEHICLE
SPACEBAR (when on wait spot) - SEND VEHICLE AWAY / "Sorry, I am full."

2. Start and Stop the game by walking into the valet shop.

3. Park the vehicle according to the number and color shown.


This game uses Flash which may not work on your device. Please check us out on a desktop or laptop computer to play our collection of Free Educational Games!

My device plays Flash!