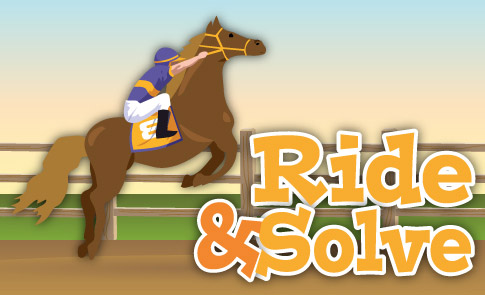 A missing operation horse racing game with 2 difficulties. The 2nd difficulty includes multiplication.
Directions:
Select your difficulty and your horse choice.

When the race begins, fill in the missing operation that correctly completes the equation. A correct answer will help the horse successfully clear the upcoming jump. A wrong answer will cause a "Fault" and will drop you back in points and allow your opponent a chance to take the lead.

The jumps get closer together and the problems get harder as the three races progress.
This game uses Flash which may not work on your device. Please check us out on a desktop or laptop computer to play our collection of Free Educational Games!

My device plays Flash!