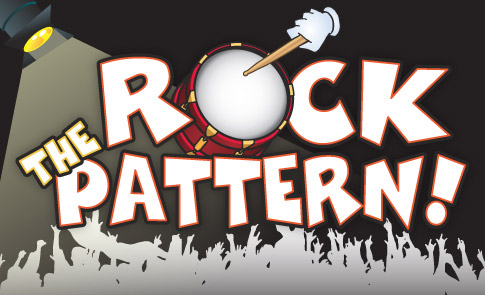 Rock out to the beat! Drum out patterns to get big tips for your band!
Directions:
Watch the pattern shown during the intro. Complete that pattern by tapping out the correct symbols on the drums. Click "Rock the Pattern" when done and watch the band's tips increase. Missed patterns take away tips and bonuses are added for how quick you complete the pattern.
This game uses Flash which may not work on your device. Please check us out on a desktop or laptop computer to play our collection of Free Educational Games!

My device plays Flash!