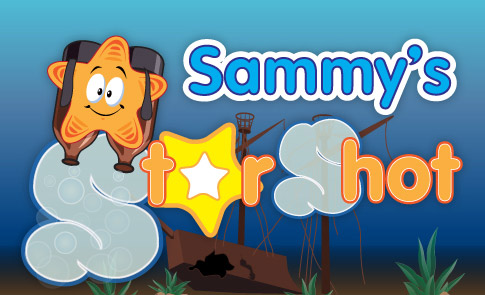 Help Sammy get to the stars! Use your letter skills to boost Sammy to the top.
Directions:
Launch Sammy by pressing the spacebar.
Use the arrow keys to move Sammy left or right.
Pop the bubbles contining the consonants.
Avoid the bubbles that contain the vowels.
Hitting the flashing bubbles will give you a boost!
Once purchased, use the spacebar to release your rocket power!
Make sure you purchase available upgrades after each day!

Check out our mobile version at SammysStarShot.com!
This game uses Flash which may not work on your device. Please check us out on a desktop or laptop computer to play our collection of Free Educational Games!

My device plays Flash!