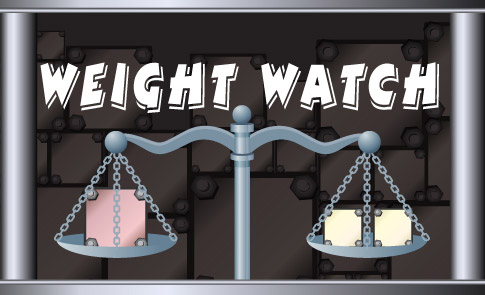 You run a weigh scale in the shipping department of a metal company. Using the given weights and sizes even out the 10 loads of metal that will be shipped.
Directions:
Find the correct combinations to even the weigh scales. Click the boxes to the right to add weight to the scale. Click the "X" and a box to remove a weight. Try to do the 10 shipments as quick as possible.
This game uses Flash which may not work on your device. Please check us out on a desktop or laptop computer to play our collection of Free Educational Games!

My device plays Flash!